Subscription Flowers
Give the gift of beautiful flowers again and again with a Phoenix Subscription.
Send someone special a beautiful hand tied bunch, once a month for either 3, 6 or 12 months.
Each hand tied bunch will designed by one of our expert florists, using the finest and freshest seasonal flowers, hand picked on the day.
We've made it super easy by including a Free Vase with the first month - ready for use as the subscription continues.

With complimentary flower food and free delivery within Nottingham this is the perfect floral gift!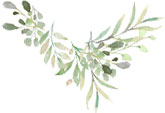 Our gorgeous hand tied bouquets have already been arranged so they can be put straight into your complimentary vase.
Once a month for 3 months - £75
Once a month for 6 months - £150
Once a month for 12 months - £300
Click above to order